Our Students Succeed Here
Howell Cheney Technical High School is located in Manchester Connecticut. We have over 600 students from 26 towns and enroll grades 9-12 and also offer adult education.
Our students can select a career technical education program from a catalog of 11 different technologies. Highlights of our technology curriculum are the Diesel and Welding Technology shops, the only programs of its kind on the secondary level in the state of Connecticut.
Students enrolled in the construction trades (Carpentry, Electrical and HVAC) are involved in authentic work experiences in the shop as well as actual construction sites. The automotive trades (Auto Mechanics and Diesel Technology) are actual production garages where students work on customer vehicles. Many students from the Information Systems Technology and Computer Aided Drafting and Design programs continue their education in college. The newest addition to our trade program is Media Production. Students graduating from the Manufacturing Technology and Welding programs are in high demand by area businesses.
A feature of student life at Cheney Tech is our biweekly Club Day program during which all students participate in advisor-led club activities ranging from hiking and archery to music and movie club. Our athletic teams have won several conference titles in the last five years. Our outdoor athletic complex is a state-of-the-art synthetic turf field (baseball, softball, football and soccer) with lights and grandstand seating for 650 fans.
High Reliability School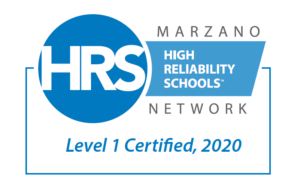 Howell Cheney Technical High School is pleased to announce the achievement of Level 1 certification in Marzano High Reliability Schools™. Level 1 certification means Cheney Technical High School has created a "Safe, Supportive, and Collaborative Culture," which is the foundation for every level that follows. Without such a culture, student achievement will be compromised. Day-to-day school operations are addressed and evaluated in Level 1. The high reliability school (HRS) program was created by Marzano Resources to help transform schools into organizations that take proactive steps to ensure student success. Using a research-based five-level hierarchy, along with leading and lagging indicators, educators learn to assess, monitor, and confirm the effectiveness of their schools.
Where Our Students Come From
We attract a diverse student population from across Connecticut because of our extensive Career and Technical Education programs, rigorous academics, opportunities for real-world work experience and the chance to earn college credit. Below are the towns our students frequently come from, but others are encouraged to apply. Learn more about our application process.
Bolton, Bloomfield, Columbia, Coventry, East Granby, East Hartford, East Windsor, Ellington, Enfield, Glastonbury, Hartford, Manchester, Marlborough, New Britain, Newington, Simsbury, Somers, South Windsor, Stafford (Stafford Springs), Suffield, Tolland, Vernon (Rockville), Wethersfield, Windsor, Windsor Locks