Welcome to Howell Cheney Technical High School.
Greetings Beaver Families,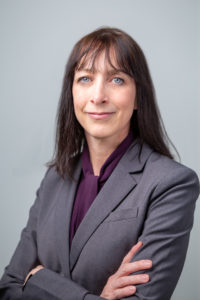 Please accept a warm welcome to all our incoming students, and to all students returning to us in the fall. It is my great pleasure to serve as principal of Howell Cheney Technical High School.
Here at Howell Cheney Technical High School, we proudly offer eleven Career and Technical Education Programs as well as academic programs that prepare students for career or college entry. Students graduating from Howell Cheney boast both an academic diploma and a trade-specific certification.
While at Cheney Tech, students will have opportunities to obtain several additional trade certifications and/or credentials in their area of study. They will also have opportunities to explore rigorous academic programs, such as our Early College Experience classes through UCONN. We also encourage eligible juniors and seniors to take advantage of Work-based Learning (WBL) with local employers. I am proud to say that among Connecticut's 17 technical high schools, Cheney Tech historically places the highest number of students on WBL assignments each year!
Please do not hesitate to reach out to me with any questions. I look forward to working with you as we navigate this wonderful journey together.
Nicole Walsh
Principal
Howell Cheney Technical High School