Are you a Cheney Tech alum? If so, we would love to hear your success stories! We want to keep in touch with all of our successful alumni. Please take a few minutes to fill out our alumni survey below and share some information with us. Thank you!
Class of 2016: Liam LeRoux
Trade: Diesel and Heavy Equipment Repair
Completed USMC Basic Training: January 2017
Liam will be assigned to: USMC Combat Training
Liam will be trained in: USMC Aircraft Maintenance
The Cheney Tech community is proud of him.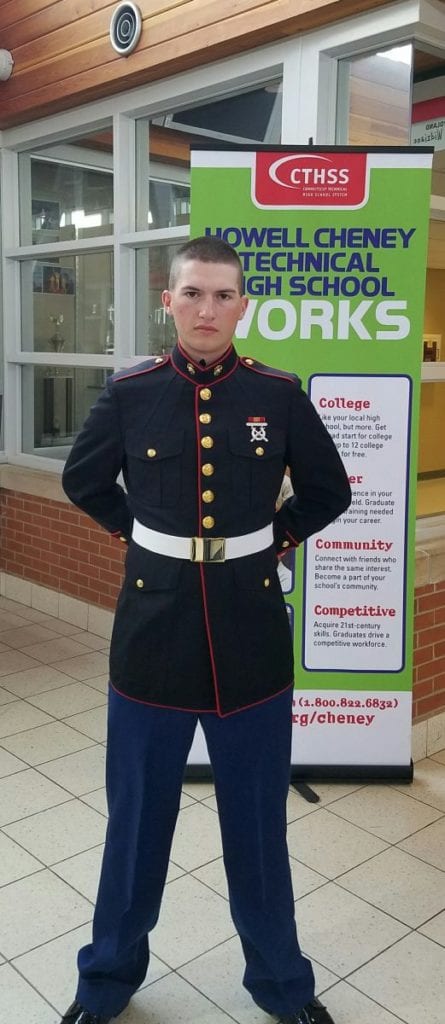 2016 Graduate Naim Rahman recently completed the Manchester Community College Precision Manufacturing Program.
Through the assistance of Ms. Jousette Caraballo, Naim started a new job at Otis Elevator on Monday, June 05, 2017.
Naim presented flowers and a cake to Ms. Caraballo in appreciation for her assistance in helping him to get the job at Otis Elevator.